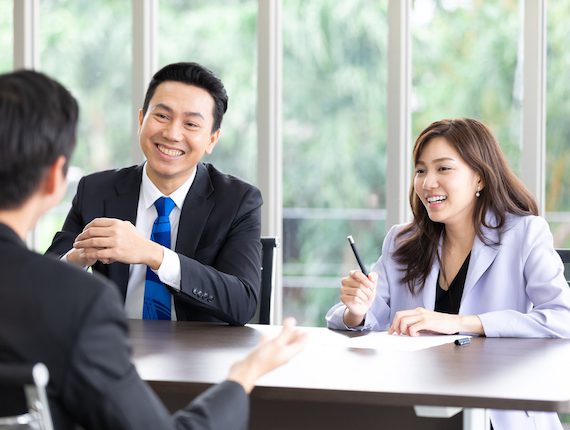 How We Can Help
Foreign companies who are looking to establish their outsourcing & offshoring operations here in the Philippines can opt to register with the Philippine Economic Zone Authority (PEZA).
Our business consultants here at Loft will assist your company in determining your eligibility for tax incentives. After that, we will help with the processing of the required documentation for either PEZA or BOI Registration.
Loft employs its own corporate lawyers, accounting experts, and business consultants who have years of experience and expertise with starting and running a Philippine business. We're committed to delivering consulting and liaison service at the highest standards, and we'll help you get your business registered and ready for operations at the soonest time.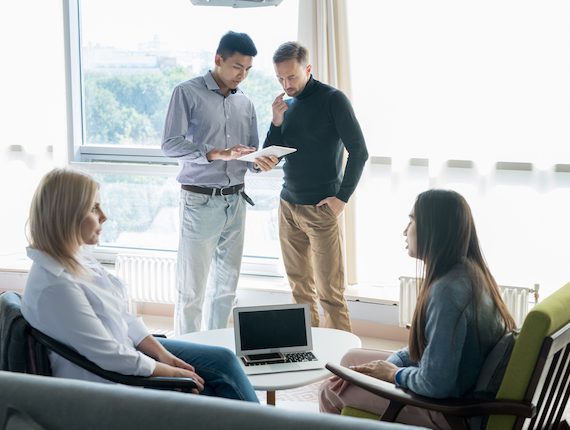 Tax Incentives & Benefits for PEZA Registered Companies
Simplified import-export procedures.
Offshore profit remittances – not subject to remittance tax.
Income tax holiday for 4 or 6 years for IT companies.
Option to pay a special 5% tax on gross income earned after the income tax holiday period has expired, in lieu of local national/local taxes.
Imported machinery and equipment and raw materials — exemption from payment of import duties and taxes.
Permanent resident status for foreign investors with initial investments of US$ 150,000.00 or more.
Employment of non-resident foreign nationals in supervisory, technical or advisory positions.
Special non-immigrant visa to qualified company officers and employees.
Exemption from Branch Profit Remittance tax for PEZA-registered branches of foreign corporations.
Other benefits and incentives, as determined by the PEZA Board.
Need help in processing your PEZA or BOI application? Contact us today for an initial consultation.

Foreign Corporation FAQ
Foreign investments can establish their presence in the Philippines in several ways depending on the type of industry they are in and how established they are in the global market.
What is a Foreign Corporation?
The booming economy of the Philippines has made the country a destination for foreign investors. Over the years, requirements for these businesses have become more lenient. At present, most foreign corporations in the country are either resident foreign corporations or non-resident foreign corporations.
A Non-Resident Foreign Corporation is a business entity that does not possess a physical location in the country. However, these operations gain income from the Philippines through various means, including gaining interest from lending funds, investing in shares of domestic stocks, and earning from leasing local property.
A Resident Foreign Corporation has a local, brick-and-mortar presence in the country. This location can come in the form of a branch, a headquarters, or a regional sales office. This type of foreign corporation can stake its presence in the country by registering as a domestic corporation. Likewise, established international corporations can also be brought to the country and secure licensing to operate.
What are the types of a Foreign Corporation?
Domestic Corporation with Foreign Shareholdings:
A domestic corporation encompasses several types of businesses in the Philippines. It is an umbrella term that can refer to a 100% Filipino Owned corporation, a domestic Corporation with 40% Foreign Equity and a domestic Corporation with 40.01% Foreign Equity 
This type of corporation exists under the prohibitions of Philippine Law. It is a separate and artificial being created under the guidance of the Philippine Corporations Code and is a different juridical personality from stakeholders and associated corporations. 
Philippine Branch of Foreign Corporation:
A Philippine branch of a foreign corporation is allowed by the SEC to operate in the country in the same way as it does in its home country. The laws of their originating country govern these corporations. The SEC requires these types of operations $200,000 in capitalization and at least $100,000 worth of or 50 employees. 
Philippine Regional Operating Headquarters (ROHQ):
A Philippine Regional Operating Headquarters or ROHQ is an income-generating branch of a corporation with a foothold in several countries across the Asia-Pacific. The requirements for this type of corporation include remittances of at least $100,000 and a resident agent in the Philippines. 
Philippine Regional or Area Headquarters (RHQ):
Philippine Regional or Area Headquarters or RHQ is a non-income generating foreign operation based in the Philippines. 
Philippine Representative Office:
This type of corporation isn't allowed to generate income within the Philippines. They are established to do direct business to their clients abroad with their operations based in the country.
What types of business is allowed at 100% foreign equity?
Despite the cut-and-dry restrictions, the country remains very friendly to foreign investors of different types. For those looking to branch out to the Philippines or are interested in establishing a new domestic corporation, below are the types of corporations that the country allows 100% foreign equity to:
- Internet businesses
- Teaching at higher education levels
- Training centers engaged in short-term high-level skills development that do not form part of the formal education system;
- Insurance adjustment companies, lending companies, and investment houses; and
- Wellness centers
What foreign corporations are not allowed in the Philippines?
The Philippine Foreign Investments Negative List details the economic sectors wherein foreign presence is allowed or restricted. It is divided into two parts - industries limited by the Philippine Constitution and the industries limited for security, defense, risk to health and morals, and protection of local small-and-medium enterprises. This list is amended every few years.
Below is a rundown of industries wherein no percentage of foreign presence is allowed:
- Mass media, except recording and internet business
- Practice of professions, including radiologic and x-ray technology, law, criminology, and marine deck officers and marine engine officer
- Retail trade enterprises with paid-up capital of less than US$2.5 million
Cooperatives
- Organization and operation of private detective, watchmen, or security guards agencies
- Small-scale mining
- Utilization of marine resources in archipelagic waters, territorial sea, and exclusive economic zone as well as small-scale utilization of natural resources in rivers, lakes, bays, and lagoons
- Ownership, operation, and management of cockpits
- Manufacture, repair, stockpiling, and/or distribution of nuclear weapons
- Manufacture, repair, stockpiling, and/or distribution of biological, chemical, and radiological weapons and anti-personnel mines
- Manufacture of firecrackers and other pyrotechnic devices
How much are your services to register my foreign corporation?
Send us an inquiry through our contact form and we'll email you our rates and packages.

Other Services for Foreign Corporations
Visa Services
Foreign Taxpayer TIN Application
Alien Employment Permit
Working visa (9g, 47a2)
Visa application for dependents
Authority to Employ
Tourist Visa Extension
ACR I-Card
Provisional or Special Working Permit
Expat Package
Importer Accreditation with the Bureau of Customs
Special licenses as required