Inquire HR Services
Simply fill up the form and we will get back to you with in the next 24 hours.
Outsource Your HR Needs Today
Struggling to find the right HR specialists for your company? Our range of HR services are perfect for startups with no solid HR policies in place yet, or for businesses who need extra help in drafting HR policies, documents or doing background check. We can also help foreign companies who have remote teams here in the Philippines and in need a dedicated HR team to manage them or act as their Employer of Record.
Most Popular
Startup Package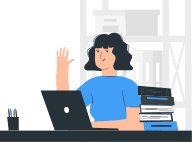 If you're a brand new company with no HR policies and documents in place yet, this is the perfect service for you. Our starter package includes:
HR audit
HR consultation
Creation of job
offer letter template
Creation of full-time
employment contract template
Creation of
regularization letter template
Creation of company
handbook
Background Checks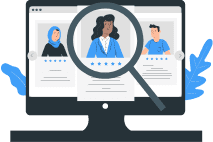 We work with local and foreign companies who do continuous hiring and in need of HR specialists who can conduct solid background checks. Our rates and packages will depend on the number of candidates that we need to check on a monthly basis.
1 to 5 employees
6 to 10 employees
11 to 15 employees
16 to 20 employees
21 to 25 employees
26 to 30 employees
31 to 35 employees
More than 35 employees
New Service
Employer of Record Services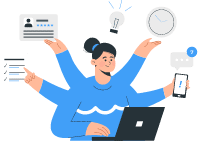 We provide this service to foreign companies who would like to outsource their administrative works or hire employees here in the Philippines but don't want to go through the hassle of business registration and setting up their own entity here.
Act as EOR for your Philippine-based employee
HR support for employee
Payroll accounting & disbursement
Attendance validation
Account management
Coworking credits of 20 hrs/month/person
IT support at coworking space
FAQs on HR Services
Do you work with a third party HR team?
Loft has an in-house People & Culture team and employs its own HR consultants and specialists.
We are not a tech or BPO company, can you hire talents for us?
Send us an inquiry so we can have a further understanding of your business and the people you require. Currently we do not provide hiring services for the skilled labor force.
Do you only work with business owners who are residing in The Philippines?
Our services are available to both domestic companies and foreign business owners who wish to venture into business here in The Philippines.
If I avail an HR Service package, can I visit Loft and use the amenities at any time?
Unless you have also availed a Virtual Office, EOR Package or Private Office service from Loft, you have to make a paid booking every time you need to use our office amenities. Please get in touch with us so we can assist you.
What are Loft's business hours?
Our Ortigas location is open from Monday to Saturday (8AM-6PM), while our BGC and Makati locations are open from Monday to Friday (8AM-6PM). We are closed on Sundays.
If you have other questions that are not answered in the above FAQ, please feel free to get in
touch with us via email at hello(at)loft(dotted)ph, via call 0917-899-0044 or using our website's contact form.