Don't Do It On Your Own! Let Us Help You With Your Business Registration Paperwork
We know how stressful it is to launch a new company, especially with the seemingly endless paperwork, and back and forth trips to different government agencies. This is why Loft offers end-to-end company formation and business registration services so you can hit the ground running in no time. We provide hassle-free service for the most common company types through our out of the box packages.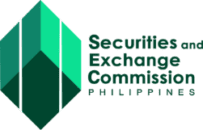 Our team at Loft helps facilitate transactions between you and various government agencies such as the SEC and the BIR.
FAQs on Business Registration
What's the scope of Loft's business registration services?
Loft offers Business Registration services to local and foreign entities seeking to register a business in the Philippines. We provide end-to-end assistance, from company incorporation, foreign licensing, application for business permits, and corporate housekeeping/secretarial work to determining eligibility for government tax incentives, general compliance work, and corporate restructuring.
We offer expert advice to businesses of all sizes, from small-and-medium enterprises (SMEs) to multinational corporations, on the most suitable business entity you can register, whether your purpose is to incorporate a local company or obtain licensing for setting up your back-office or regional headquarters in the Philippines.
We can also help you assess the suitability of your market-entry plans while evaluating the following:
Nature of business
List of business activities to engage in
Capital requirements on the chosen industry (and options for reducing the minimum capital required for starting operations)
Appointment of Nominee Director/s or Resident Agent
Designation of Corporate Officers (President, Corporate Secretary, Treasurer, etc.)
Need for special or secondary licenses/permits (if client will engage in a regulated industry)
Ideal location for the business
Staffing requirements to assess the approximate size of office space and facilities
Do you work with a third party legal team or do you have your own?
Loft employs its own corporate lawyer and a team of bookkeeping and business registration experts.
How long does it take to register a new company?
The timeframe of registration will vary depending on the business entity type that you will choose, as well as the completeness of the requirements. Please click on the above company types to view the details for each.
What are the standard requirements for business registration in the Philippines?
The requirements vary depending on the type of business entity that you wish to register (OPC, Domestic Corporation, Sole Proprietorship, Foreign Corporation). However, you should at least accomplish the following pre-registration requirements in order to begin the registration process.
Desired company name (prepare 3 options)
Contract of lease of your office / business address
Appointed resident agent for foreign corporations
If you need help in accomplishing the above items, please mention this in your consultation with our account manager or legal representative from Loft.
If I avail a Business Registration package, can I visit Loft and use the amenities at any time?
If you have availed a Virtual Office package from Loft on top of business registration, you may enjoy the amenities in our coworking space. However, if you've opted for the registration packages only, you have to make a paid booking every time you need to use our office spaces here at Loft.
What are Loft's locations and business hours?
We are closed on Sundays.
Loft Ortigas
• Walk-ins welcome!
• Open from Monday to Saturday (8AM-6PM)
• 30th Floor, One Corporate Center Meralco Ave cor. Julia Vargas Ave, Ortigas Center, Pasig, Philippines
Navigate via Google Maps
Loft BGC
• By appointment only
• Open from Monday to Friday (8AM-6PM)
• Unit 707, 7th Floor, One Park Drive, 11th Drive Corner 9th Avenue, BGC, Taguig, Philippines
Navigate via Google Maps
Loft Makati
• By appointment only
• Open from Monday to Friday (8AM-6PM)
• 9th Floor Philam Life Tower, 8767 Paseo de Roxas, Makati, 1226 Metro Manila, Philippines
Navigate via Google Maps
If you have other questions that are not answered in the above FAQ, please feel free to get in
touch with us via email at
hello(at)loft(dotted)ph
, via call +63-917-899-1111 or using our website's
Contact Us.