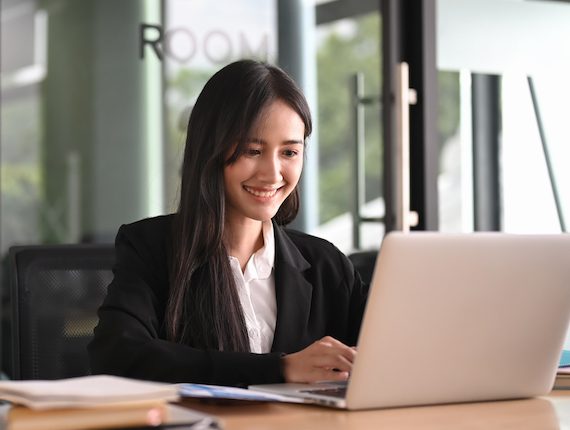 Corporate Secretary Services
Corporate housekeeping refers to the tasks or duties that a corporate secretary or compliance officer needs to perform in order to keep a corporation in line with the legal side of things all throughout its operation. This mostly involve meetings, contracts, record-keeping, and the likes which are all ideal and are very much needed for both startups and large-scale companies.
Corporate Secretaries act as officers of the corporation and are required to be both a resident and citizen of the Philippines. But you should not appoint someone just because they meet the citizenship and residency requirements.
In order to perform tasks effectively, your corporate secretary must also have a good understanding of relevant laws and regulations. Our team can perform corporate secretarial duties for your company.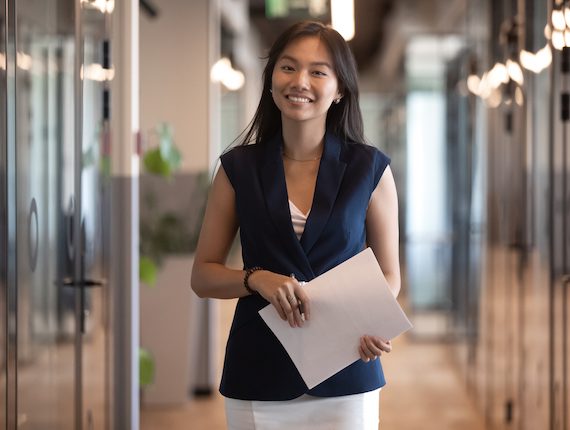 Nominee Director Services
We provide Nominee Director Services to local and foreign investors looking for nominee directors to be able to set up their business in the Philippines. Our consultants are highly knowledgeable of the roles and responsibilities of a nominee director, as well as other corporate housekeeping and legal compliance matters.

Nominee Directorship Packages
A Nominee Director is a Filipino citizen and resident appointed by foreign shareholders to fulfill compliance requirements during and after their company registration process in the Philippines.  
Hire a nominee director for a Domestic Corporation or a nominee appointment for a One Person Corporation. We offer the following related services:
Nominee Directorship (non-assumption of majority ownership)
Nominee Directorship + Corporate Secretary
Nominee Directorship + Corporate Secretary + Contract Management Package
Appointment as Nominee Treasurer
What's the role of a Nominee Director?
The nominee director shall have a non-executive role and cannot have direct involvement in the operational aspects of the business (i.e., vote in board meetings, open or be a signatory of the company's corporate bank account, manage the company finances, etc.).   Though non-executive, the nominee director still carries the general responsibility and inherent liability of directors to the potential risks of the business.
Why do I need a Nominee Director to set up my company in the Philippines?
To register a domestic corporation or a subsidiary corporation, the Revised Corporation Code (RCC) requires at least two incorporators who shall act as directors and exercise corporate powers, conduct all business, and control all properties of the corporation in the Philippines.
During the company incorporation process of corporations with foreign ownership, it is beneficial for their company to have at least one resident director who will be able to conveniently sign and submit documents to the various government agencies involved in the registration process.
When possible and if given authority by the other members of the board, the resident director will be able to sign documentary requirements for registration, thus eliminating the added requirement of authentication of documents executed abroad.
Why then should I allow Loft to have someone appointed as a nominee director?
1. If you are a business that will bring in capital with foreign ownership, appointing a nominee director will allow you to be compliant with existing foreign investment laws and anti-dummy restrictions.
2. It provides a degree of protection to individuals from any regulatory exposure and audit. By allowing Loft representatives to assume the role of directors, other individuals who have little role in the business do not need to put their names out there to be exposed to the scrutiny of the BIR, SEC, etc.
What are the responsibilities of a Nominee Director?
In compliance with applicable provisions under the RCC and the Anti-Dummy Law, nominee directors shall have the following roles and responsibilities:
- Own/hold in trust at least one share of stock of the corporation
- Possess the qualifications and none of the disqualifications under RCC, the Securities Regulation Code (SRC), and other relevant laws
- Attend regular and special meetings of the Board of Directors and participate accordingly
- Sign corporate contracts on behalf of the company, along with the other directors
- As a member of the Board of Directors, act on matters that will promote the mission and vision of the corporation
- Perform other duties and responsibilities as the Board of Directors may assign
Why is a nominee needed for an OPC?
For investors seeking to establish a One Person Corporation (OPC), we can also act as a nominee stockholder and alternate nominee stockholder for a certain duration in case the single stockholder becomes incapacitated to manage the corporate affairs of the OPC.
The nominee and alternate nominee stockholders may be replaced after incorporation, subject to the Foreign Investments Negative List (FINL) and other pertinent laws.
Should we decide to engage you as the nominee director/OPC nominee, what documents would you need from us?
We will need the following from you:
1. Confirmed engagement proposal
2. Board resolution appointing one of our representatives as a nominee director
3. Acceptance of the appointment/election
4. Deed of assignment of a nominee share
5. Deed of trust of said nominee share
6. Indemnity agreement
7. Updated GIS
Our team will take care of preparing these documents for your signature.

Corporate Secretary Services
Our full range of corporate secretarial services gives you the ability to focus on your core business while we make sure you comply with corporate regulations. Our packages and a la carte services include:
Corporate Secretary Services (Monthly)
Corporate Secretary + Contract Management Package (Monthly)
Nominee Directorship + Corporate Secretary
Post-Incorporation Report (1st GIS, MC No. 28 compliance, MC No.1-2021)
Amendment of AOI or By-laws
What are the functions of a Corporate Secretary?
They are responsible for the timekeeping and preservation of integrity and validity of the minutes of all meetings conducted by a company's Board of Directors as well as its committees. They are also in-charge of the official seal and documents of the company – such as the records of the constitutional changes, stocks issued, and other official documentation.
If we appoint someone from Loft as our corporate secretary, what will be the scope of your work?
Our corporate secretarial services include the following:
- Preparation of minutes of meetings of the Board of Directors and Shareholders;
- Documentation and reporting of constitutional changes, changes in the company name, principal address, financial year, increase in capital stock, etc.;
- Documentation of simple share transfers, reversions of trust, and issuance of shares;
- Preparation and filing of annual General Information Sheet (GIS) or any amendment thereof with the Philippine Securities and Exchange Commission (SEC);
- Preparation of documents pertaining to audited financial statements requirement (if applicable);
- Maintenance of stock and transfer book; and
- Other corporate governance activities.
Do you need to become a shareholder to become a corporate secretary?
No need. You only need to be appointed by the board of directors.
Can a corporate secretary and a nominee director be the same person?
Yes, but their functions and capacities are much different. A corporate secretary is basically recording whatever decisions the directors make as a board. The director is the one making their decisions.
What documents would you require from us?
We will need the following from you:
1. Confirmed engagement proposal
2. Board resolution appointing one of our representatives as a corporate secretary
3. Acceptance of the appointment/election
4. Indemnity agreement
5. Updated GIS
Our team will take care of preparing these documents for your signature.

Contract Management Services
Work with our business consultants and lawyers in drafting, reviewing and finalizing your business documents and contracts.
Corporate Secretary + Contract Management Package (Monthly)
Nominee Directorship + Corporate Secretary + Contract Management Package
Do you provide standard legal consultancy services aside from the above?
While we cannot specifically provide strict legal services because of the restrictions in the Philippines, we do provide some compliance and corporate business solutions that tap into some legal expertise. In particular, we can help in managing your contracts.
How do you manage your client's contracts?
We will assist you in preparing and reviewing contracts with your business partners and vendors. These include the following:
Sales agreements
NDAs
Vendor agreements
Promotional partnership contracts
Simple commercial transactions
By engaging our services, we shall also give you access to our database of standard contract templates which you can use for your regular operations.