Hack Manila Starts Strong With Its First Large-Scale 48-Hour Hackathon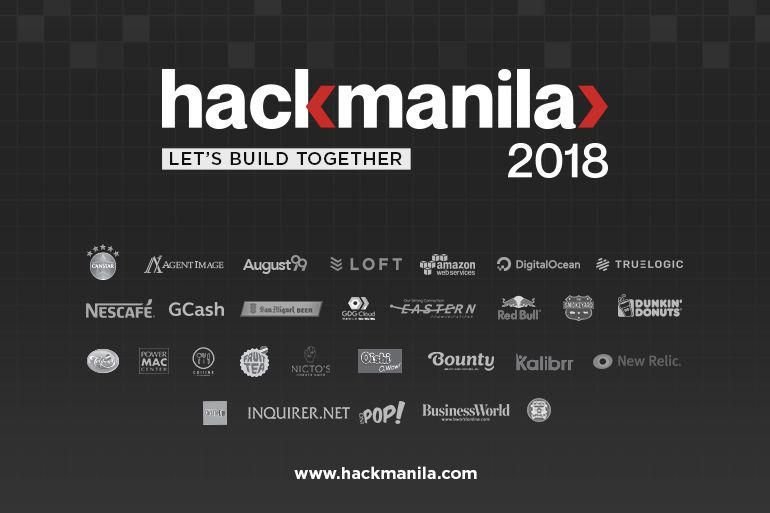 Intense competition took place mid-November at Hack Manila's 48-Hour Hackathon Event, hosted at Loft Spaces' Penthouse 1, where emerging tech trailblazers and code enthusiasts vied for the chance to win up to ₱500,000 in prizes and gifts.
With over 200 people taking up their coworking and events spaces, Loft was a full house for the weekend of November 17 to 18, for Hack Manila's 48-Hour Hackathon.


Hack Manila at Loft Spaces, Penthouse 1
The contenders for Hack Manila 2018 had three challenges to choose from and accomplish for the weekend: AutoBook, PartnerPortal, and LokaLocal. Each challenge, sponsored by Canstar, Oqulo, and Loft Spaces, Inc. respectively, was open to solo, duo, or team participants to build and create their own programs and applications for varying uses.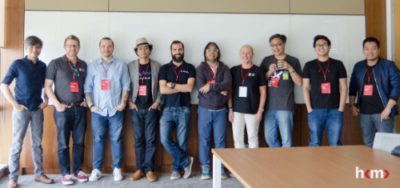 Hack Manila mentors and judges:
(L to R: Aivin Solatorio, Chris Mitchell, Ken Reddy, Devlin Duldulao, Itamar Gero, Brian Tan Seng,
Lynne Cawley, Ruben Canlas, Benj Tupas, and Jaychrist Teves)
With the support of 15 mentors, who also served as the event judges, contenders had to make every waking moment of the weekend count to solve their respective challenges.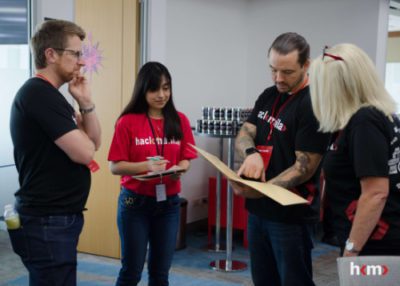 Hack Manila: Canstar mentors and GDG Cloud Manila marshal
(L to R: CFO Chris Mitchell, GDG Marshal, CTO Ken Reddy, and Group Executive Lynne Cawley)
Representing Canstar, an event partner for Hack Manila, CTO Ken Reddy says, "Hack Manila is all about getting the local developer community here in Manila to come and showcase what they can do. It's about getting local businesses sponsoring and [investing] in young, local talent here in the country." CFO Chris Mitchell adds, "I think wherever you get these opportunities to bring a whole bunch of people together, to work on different problems, it just creates a lot of energy and excitement, and a lot of great ideas come from them." And from Group Executive Lynne Cawley, "It's really important for Canstar and for the participants for us to get our name out there. We're based in Brisbane, but we have a team here in Manila–and we're always looking for good talent to be able to join our team."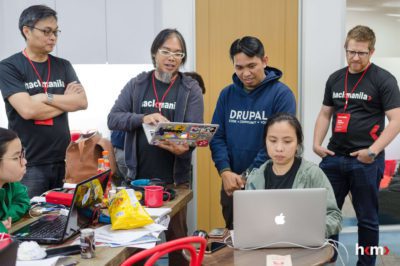 Hack Manila: GDG mentors (Ruben Canlas and Brian Tan Seng),
Team Digify, and Canstar CFO Chris Mitchell
GDG Cloud Manila, one of the partners for Hack Manila 2018, provided mentors as well as marshals for the event. One of its organizers, Brian Tan Seng, shares, "I think hackathons can be an opportunity for self-discovery. You pit your analytical and technical skills to solve a problem at hand. You challenge yourself to come up with a minimum viable product in a very short period of time. Hackathons should also be an avenue for learning. You learn by implementing a solution to a problem. Then, you can learn further by comparing solutions with your co-participants. Hackathons are competitive in nature. However, it should also foster a spirit of fun and camaraderie. I think these positive elements were present in Hack Manila." Another organizer for GDG Cloud Manila is Ruben Canlas, who says, "Hackathons in general help promote programming as an important skill. Hack Manila in particular showed the thriving community of developers in the country. Its power is in gathering these creative talents and making them work together in friendly competition. Seeing Loft's coworking space full of hardworking participants is a truly inspiring sight!"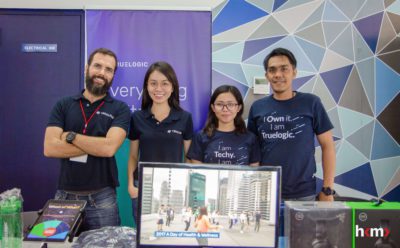 Hack Manila Event Partner, TrueLogic (CEO Itamar Gero and team)
A number of event sponsors set up booths and tables where Hack Manila contenders could approach and inquire, win freebies and receive great swag during their downtime. One of these was Truelogic, whose founder and CEO, Itamar Gero, was also a mentor and judge for the 48-hour hackathon.

August 99 CTO Bernd Rennebeck and Hack Manila Participants
"I'm so grateful for the participants, the mentors, the event partners, and the organizers that helped make HackManila possible. It was amazing to see the community come together and all the talent coalesce into real projects. We can't wait to start planning for our next event." shares HackManila initiator and August 99 CTO, Bernd Rennebeck.


Hack Manila Event Partners and Sponsors (Dunkin' Donuts and Red Bull)
Hack Manila participants were a mix of students, first timers, and hackathon veterans, all of whom brought their A-game, and fueled by sugar and caffeine to combat the shortage of sleep. The winners for the 48-Hour Hackathon, however, were more than happy to share about their experience.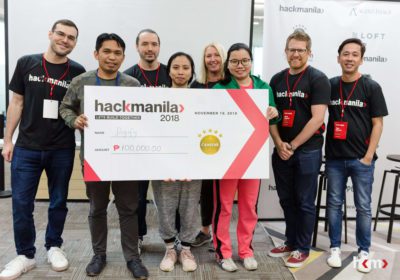 Hack Manila AutoBook Challenge Winner: Team Digify,
with August 99 and Canstar mentors
For the Canstar challenge, AutoBook, the winner was Team Digify, made up of Gaile Sarmiento, Rodelio Arenas, and Virgem Gatchalian. "I can't believe that we won because everyone is so competitive, and I really believe that everyone did a great job," says Gaile. She adds, "The mentors are actually very supportive. They gave us advice on how we would implement the technology. We really listened to them."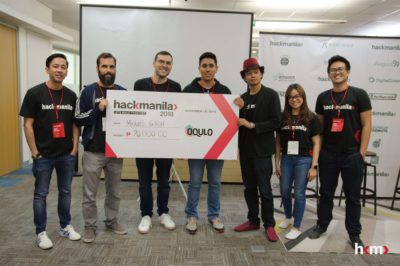 Hack Manila PartnerPortal Challenge Winner: Michael Galon with mentors
The winner for the Oqulo challenge, PartnerPortal, was Michael Galon. He is a freelance web developer, a certified AWS Solutions Architect, and an Alexa Skills Developer. Having joined several other hackathons before, he is a hackathon "veteran" that impressed the mentors with his product and his pitch. He shares that, "Sometimes, you feel down when you lose a hackathon because of all the effort that you put into your work, but look at the brighter side: if you lose on the hackathon, your created app is already your portfolio, number one. Number two, you are showcasing your skills. Number three, you're adding a network of friends. And lastly, I joined here just for fun."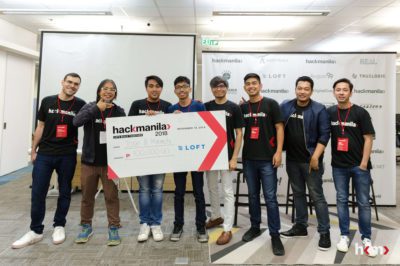 Hack Manila LokaLocal Challenge Winner: Jose Miranda III with mentors
For the Loft challenge, LokaLocal, Jose Miranda III won, this being his fifth hackathon. "My experience with the mentors, they are really helpful. Actually, I can also give advice for people that will join a hackathon in the future, always ask your mentor, because they're the ones that can help you win. Sometimes, you might get tunnel vision while working on your app, thinking that it's already the best, but it will always have flaws. So our mentors will be able to help out in improving on our work."
Here are the winners and awardees of Hack Manila 2018:
Grand Winner for AutoBook: Team Digify (Gaile Sarmiento, Rodelio Arenas, Virgem Gatchalian)
Grand Winner for PartnerPortal: Michael Gerard Galon
Grand Winner for LokaLocal: Jose Miranda III
Honorable Mentions

Best Pitch Award: Roy Selbach and Rupert Señga
Design Excellence Award: Pablito Romero Jr., Patrick Delos Reyes, Shaira Mae Tolentino
Creativity Award: Patrick Ian Co, Romesias Dorado, Ronald Anthony Tusi
It was a full weekend indeed for tech enthusiasts showing off their skills at Loft Spaces for Hack Manila 2018. Participants, mentors, and organizers alike encourage beginner and professional-level designers and developers to join Hack Manila's future events and hackathons, both to hone their potential and build connections within the tech community. Taking the positive feedback that many participants shared regarding their experience for the event, the Hack Manila team is looking forward to organizing more social gatherings to promote collaboration and build more connections in the industry.
Hack Manila partnered with several brands to support the two-day hackathon, allowing the contenders to focus on producing their best work. Hack Manila 2018 is sponsored by August 99, Canstar, Real.ph, and Loft Spaces; presented by Digital Ocean, True Logic, GDG Cloud Manila, Nescafé, GCash, and San Miguel Beer; and in partnership with Eastern Communications, Red Bull, Dunkin' Donuts, Power Mac Center, Sosro PH, The Smokeyard, Cuisine by Chef and Brewer, Oishi, Bounty Agro Ventures, and Kalibrr. Hack Manila's media partners are When In Manila (www.wheninmanila.com), Click The City (www.clickthecity.com), InqPOP! (pop.inquirer.net), Inquirer (www.inquirer.net), and Business World (www.bworldonline.com).
For more information, check out hackmanila.com; and follow Hack Manila on facebook.com/hackmanila and twitter.com/hackmanila to stay updated on the latest details. Info will also be posted on the Facebook Event Page, Hack Manila 2018.
For your concerns, inquiries, and/or questions about Hack Manila 2018, you may send an email to [email protected].